Book
Book
Thinking of our future in business, education and life: What are the most critical soft skills and how can we practice and foster them?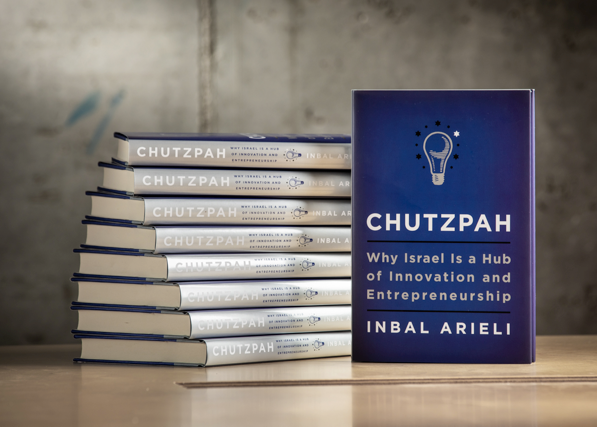 Order the book
And start training your chutzpah muscles today
"Sometimes, soft skills and behavioral approaches are touched on, but they aren't emphasized to a point where they can be applied...Chutzpah works this business book formula differently, arguably at an entire new angle...the book's context is broad enough to the point where the skills and thinking needed to succeed as an innovative business leader can transfer to any field."
Israel, a tiny coun­try almost the size of New Jer­sey, has the high­est per­cent­age of start-ups per capi­ta worldwide. For many years, the common belief was that the Israel Defense Force was the rea­son for the entre­pre­neur­ial mind­set that exists in the coun­try. That's par­t­ly
cor­rect. More impor­tant than the IDF is the tool­box, per­son­al­i­ty traits and
mind­set that Israelis prac­tice and
nur­ture from a very young age - traits like risk tak­ing, cre­ativ­i­ty, resource­ful­ness and teamwork.

Arieli takes her read­ers on a deep­er
jour­ney into how to actu­al­ly apply these principles to everyday life, with a focus on business and innovation.


Living with chutzpah provides the opportunity to constantly practice the soft skills defined by the World Economic Forum as the skills for the future. Chutzpah offers proven strategies for success to aspiring entrepreneurs, business executives, innovators, parents, and policymakers.

In our ever-changing business climate, whether you are a successful entrepreneur or a business executive, whether you work independently or for others, whether you are young or more experienced - there's always a way to practice your Chutzpah.


Order the book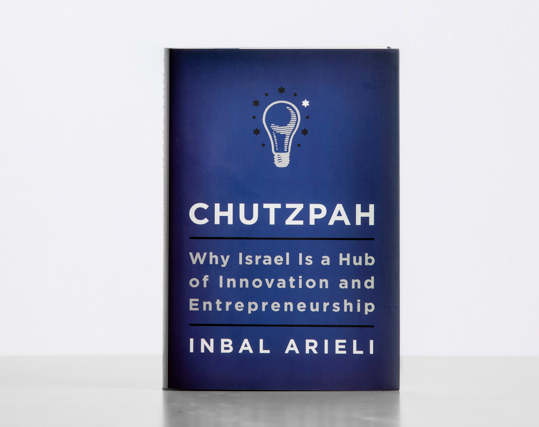 Order the book
The dictionary
Arieli's core Chutz­pah Prin­ci­ples to live by in order to add some healthy chaos and prob­lem-solv­ing tech­niques into your life: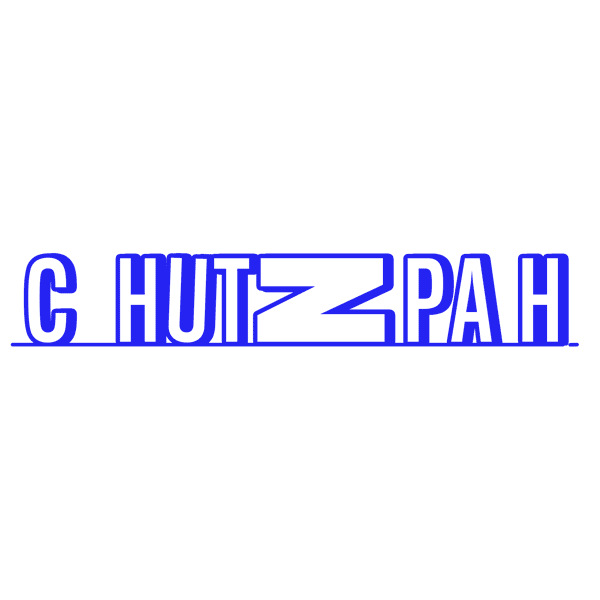 Chutzpah
[ Chootz-pah ] Noun
Brutal honesty, usually at the price of sounding presumptuous, arrogant or rude.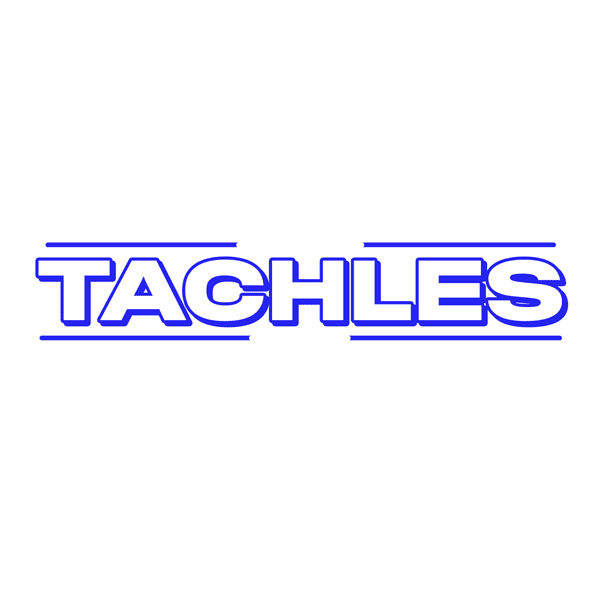 Tachles
[ Tach-less ] Noun
The bottom line of a long discussion.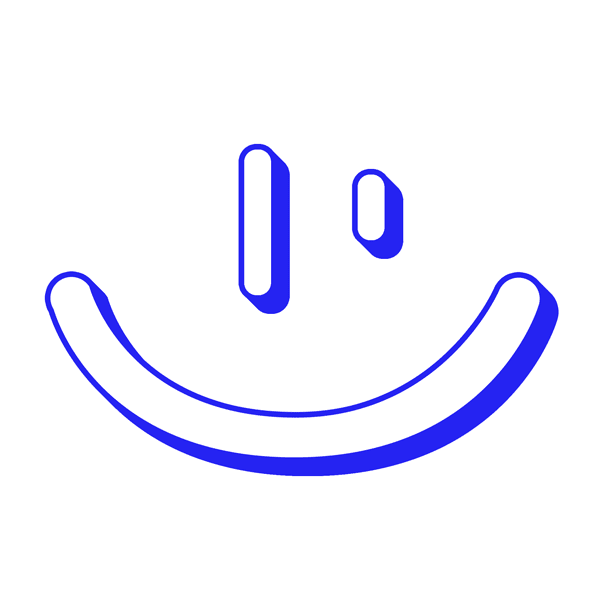 Yihiye Beseder
[ Yi-hi-ye Be-se-der ] Phrase
Everything will be just fine. A critical mindset for entrepreneurs.
learn more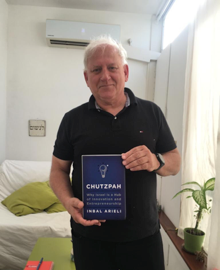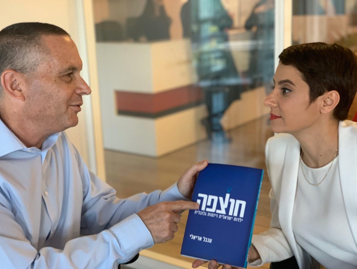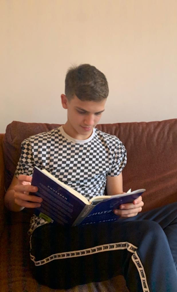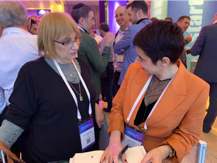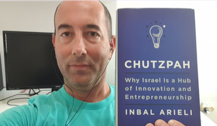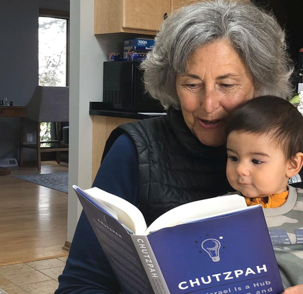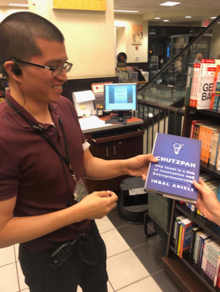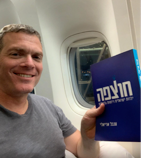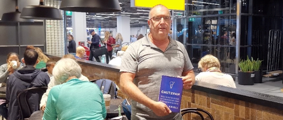 "At the heart of Inbal Arieli's eye-opening deconstruction of Israeli entrepreneurial DNA is the question, 'How can we help our kids (and ourselves) learn and grow from failure?' A fascinating read."
Meir Brand
ice president of EMEA Emerging Markets, Google Inc.

"An exceptionally entertaining and informative book. . . . A must-read for those interested in decoding what makes the Israeli innovation machine the most effective on the planet."
Scott Dulchavsky
CEO, Henry Ford Innovation Institute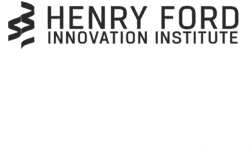 "Imagine learning how to empower your children to become leaders, to instill in entrepreneurial wannabes the traits that breed start-up success, and to catalyze your own innovation ecosystem … all in one slim volume. Entertaining the reader with compelling personal stories, Arieli systematically decodes the secrets of success of the world's most successful innovation nation."
Ellis Rubinstein
President & CEO of the New York Academy of Sciences

"In a masterful portrayal of Israeli entrepreneurialism, Arieli makes the counter-intuitive and eminently logical point: "Junkyard" training is a treasure. Controlled chaos breeds mental agility and improvisation...and...serves as a backdrop for the uniquely Israeli response: optimism, resilience, and breakthrough innovation."
Robin Weiss
Investor
"If you want to understand what makes Israel, pound for pound, the single most dynamic nexus in the global entrepreneurial ecosystem, read this book right now. Arieli has given us a blueprint for the culture that has turned Israel into a powerhouse over the past two decades. Her account is entertaining, personal, and accurate."
Michael Fertik
Founder and Managing Director, Heroic Ventures

"On my first-ever trip to Israel, Arieli showed me the remarkable ecosystem of entrepreneurship that exists in the country. You do not truly appreciate how remarkable this society is until you see it firsthand, and before you go, Chutzpah should be on the required reading list."
Matthew Swift
Chairman & CEO of Concordia